Welcome
Sometimes our mouths sag open with exhaustion, and our souls and minds do, too, with defeat, and that saggy opening is what we needed all along.
Anne Lamott
I don't know what your story is, but I want you to know that I respect the courage you show in reaching out for the help you need.
As a psychodynamic therapist I believe that, no matter what hurts and hopes bring us to therapy, there are parts of ourselves we don't know very well that can add to our problems. Knowing ourselves more fully, with compassion, can be life giving. I also believe that just as hurts happen in relationship, healing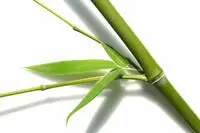 does, too. We may need someone to bear our suffering with us in order to get it changed. This truth is affirmed within psychodynamic therapy and in Christian faith.

In individual psychotherapy and marriage/couples counseling we tend to your concerns through talking about what is on your heart and mind; struggles in relationships; "I did it again!" patterns; and the way earlier experience colors how you see things in the present. Through this process many people find that their past becomes less haunting, they grow more free to live and love, and they have deeper peace.
You can find more information about me , the services I provide , and my hours and fees on this website. If you have questions or would like to schedule an appointment, please call me at 806-350-3151.